Road To Agincourt: Our Voices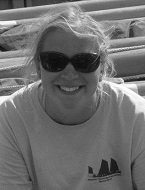 Dr Catriona Cooper
Dr Catriona Cooper has recently completed her PhD in Archaeology at the University of Southampton. Her research has focussed on how people understand and experience late medieval buildings through the use of digital techniques: specifically visualisation and auralization.
She has also been working on a series of projects with the Centre for Maritime Archaeology recording medieval ship graffiti and shipbuilding tool marks. Her interest in this project lies in how we engage, visualise and think about the lead up to the battle of Agincourt before the move to France.
Archaeological Computing Research Group, School of Archaeology, University of Southampton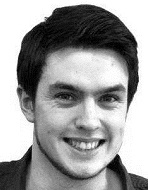 Rob Leane
Rob Leane is an entertainment journalist specialising in film, television and comic book culture, writing for publications such as Empire Magazine and the cult website Den Of Geeks.
He was instrumental in setting up the Eastleigh Film Festival while a Press & PR Intern with Eastleigh Borough Council's Culture Unit, which he now works on as a specialist consultant.
His favourite version of Henry V is Kenneth Branagh's film.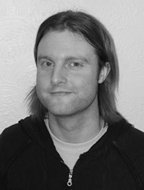 Dr Gary Baker
Dr Gary Baker joined the University of Southampton in 2014 having finished his PhD in Hull in 2012, looking at the English war effort in the second half of the fourteenth century during the Hundred Years War.
He is currently working on the Arts and Humanities Research Council (AHRC) funded project: 'The evolution of English Shipping Capacity and Shipboard Communities from the early 15th Century to Drake's circumnavigation (1577)', with Dr Craig Lambert at Southampton.
His major research interests lie in the field of late medieval and early modern social and military history. He has an article on the Duke of York's retinue at Agincourt coming out soon and recently presented a paper at the 2015 conference at the University of Southampton commemorating the English victory at Agincourt 600 years on.
Dan Spencer
Dan Spencer is a PhD Candidate, History, at the University of Southampton, supervised by Professor Anne Curry and Professor Mark Stoyle
His PhD research investigates how and why English artillery developed over the course of the 15th century.
His interests also include military history in general, castles studies and the battle of Agincourt. He also works as a researcher and manages the website for the Agincourt600 project www.agincourt600.com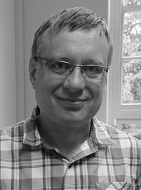 Dr Craig Lambert
Dr Craig Lambert is Lecturer in Maritime History at the University of Southampton. He has written extensively on naval operations and maritime logistics in the later middle ages, and on maritime communities.
He is currently researching a major project funded by the Arts and Humanities Research Council (AHRC) entitled 'The Evolution of English Shipping Capacity and Shipboard Communities from the early 15th Century to Drake's circumnavigation (1577)', based at the University of Southampton (AH/L004062/1)'. The research for this piece is derived from the AHRC's funding.
Craig recently spoke on the naval operations of 1415 at the conference on the 600th Anniversary of Agincourt at the University of Southampton (31 July to 3 August).
He is currently writing an article focused on the maritime logistics of 1415.
To read more about Craig go to:
http://www.southampton.ac.uk/history/about/staff/cl1c12.page
http://gtr.rcuk.ac.uk/project/D9ADAF4B-C81B-4927-BB9F-0C53A9C5CD9B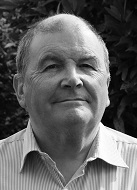 Dr Ian Friel
Dr Ian Friel FSA has an international reputation in maritime history and a long record of involvement with maritime archaeology: amongst other things, he took part in fieldwork on the wreck of Henry V's 'great ship' Grace Dieu.
He has studied medieval and Tudor maritime history for more than 30 years, and his other publications include The Good Ship and The British Museum Maritime History of Britain and Ireland 400-2001.
After a long career in museums (including the National Maritime Museum and the Mary Rose Trust), Ian is now an independent historian, writer and museum consultant, and a member of Historic England's Historic Wrecks Panel.
Jacob Deacon
Jacob Deacon is an MA History student at Cardiff University, where he also completed his undergraduate degree. He is currently researching the use and evolution of the pollaxe from the 14th to the 16th century, whilst his undergraduate dissertation was a study of single combat during the era of the Hundred Years' War.
Jacob recently delivered his first academic paper at Cardiff's 'Medieval Myths and British Identities' conference where he explored the links between mythologised accounts of combat both in medieval romances and historical chronicles of the fourteenth and fifteenth centuries.
His research interests also include late medieval siege technology, which he plans to look at in depth sometime this year in regards to the works of Hans Talhoffer.